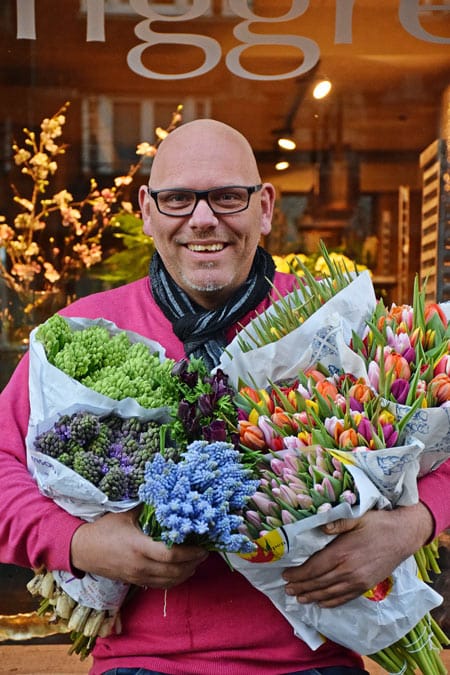 Florist Amsterdam
Bloemenboetiek Arjan, the shop behind Bloemen Bezorgen Amsterdam, is your go to florist in Amsterdam. With a cheerful and fresh bouquet, we will put a smile on your face. Or on the face of the ones you want to surprise with a bunch of flowers. We've got several bouquets for you to choose from. Perfect for birthdays, for saying thanks or for showing some support for those who need it most.
Can't find your ideal bouquet online? Don't worry. As a renowned florist in Amsterdam we'll gladly customize one with your favorite flowers. Just get in touch to let us know what you'd wish for and we will immediately start working on a great arrangement. And do you need some flowers quick? Be sure to order before 1 pm, so we're able to get your bouquet delivered the same day.
Best verkochte boeketten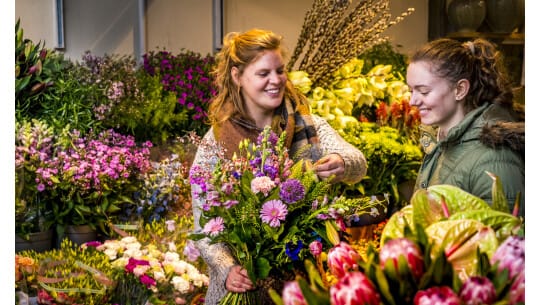 Always a fresh arrangement of flowers!
For some we are the favorite florist in Amsterdam. In the first place because of our arranging skills and friendly staff, of course, but also because we guarantee you fresh flowers for at least 7 days. Every morning we head out for the flower auction in Aalsmeer handpick the best, most beautiful and freshest flowers for our bouquets. You can order a bunch of tulips or roses, but also complete arrangements like mixed field flowers or funeral bouquets.
Delivery & pick up at the flower shop
At Bloemen Bezorgen Amsterdam, you can easily order flowers and get them delivered at wherever you want to. As long as it's in Amsterdam or in it's direct region. Just select a delivery date, enter the delivery address and we'll take care of the rest. Ordering before 1 pm on Monday through Saturday gives you the option for same day delivery. Very useful if you're late with a present (again)!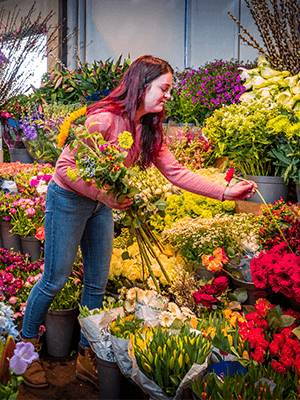 Visit Bloemenboetiek Arjan, the florist in Amsterdam
You can easily get your flowers delivered. However, if you're in the area, you can always drop by and pick up your order yourself. That saves some delivery charge. We're located at the Helmersstraat 84, near the Vondelpark. We're open Monday to Saturday from 8:30am to 6:00pm. Just get in touch or visit our store to get inspired and have a bouquet put together by a well-known florist in Amsterdam!