Flower delivery in Amsterdam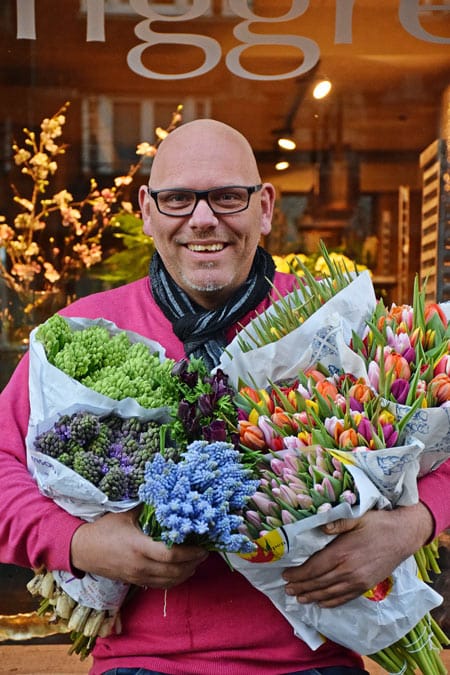 Flower delivery in Amsterdam
Bloemenboetiek Arjan offers flower delivery in Amsterdam. You can order a fresh, cheerful bouquet easily online and our florist will almost directly put an amazing arrangement of your favorite flowers together. From monday to saturday even same day delivery is possible, provided you place an order before 1pm. Perfect for those days you forgot to get something.
Online we've got a few standard arrangements for you to choose from. However, we'll happily compose if your ideal bouquet isn't listed. For a bunch of flowers that will complement your interior or for an arrangement with the favorite blossoms of the one you want to surprise. Just get in touch and let us know what you'd like to send with our flower delivery service in Amsterdam.
Best verkochte boeketten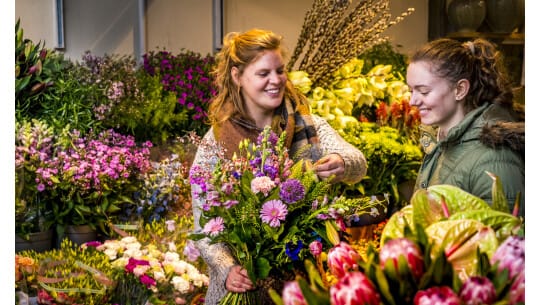 A fresh bouquet. Guaranteed.
Whether you want to surprise your significant other with an old fashioned bunch of roses or just want to cheer up a friend, you want your flowers to be fresh. We know. That's why we visit the flower auction in Aalsmeer every morning to select the best and most beautiful products for our bouquets. It also means we can guarantee your ordered flowers are fresh for at least a week. And that makes us a well trusted florist in Amsterdam.
Fast flower delivery in Amsterdam
At Bloemen Bezorgen Amsterdam, which by the way translates almost literally into flower delivery in Amsterdam, you can get your flowers delivered to wherever you want. As long as it is in Amsterdam or the near region. Ordering before 1pm gives you the option for same day the delivery, so you don't have to rush over to the Bloemenmarkt for a quick bunch of flowers. Just relax and order a fresh bouquet online.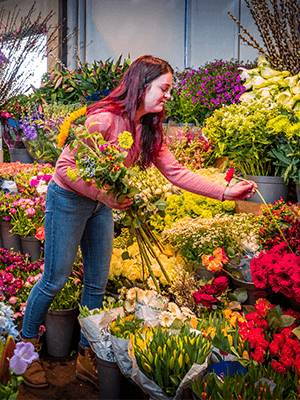 Visit boutique Arjan
Are you near? Then visit flower boutique Arjan. Come inside for a good dose of inspiration or to pick up your order yourself. Our boutique is located near the Vondelpark, at Helmersstraat 84 to be more precise. We're open from Monday to Saturday from 8:30am to 6pm. We'd love to help you out.
Get in touch
Got anymore questions regarding our flower delivery in Amsterdam? Or do you want to get yourself custom made bouquet? Just get in touch.