Flower delivery in Amsterdam
Flower delivery in Amsterdam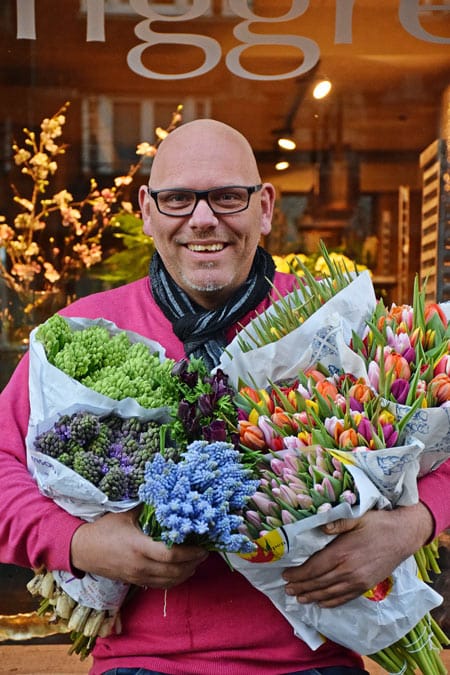 Fresh flowers delivered to your doorstep
Fresh from the flowermarket, directly delivered to your vase. Bloemen Bezorgen Amsterdam offers bouquets that'll put a smile on your face. Pick your favorite, carefully curated bouquet from our webshop or give our florist Eric a call for a made-to-order design uniquely arranged to your taste. Order before 13:00 o'clock for same-day deliveries in Amsterdam and its near region. Treat yourself or someone special with a bunch of bloomers! Discover our entire bouquet collection.
Best verkochte boeketten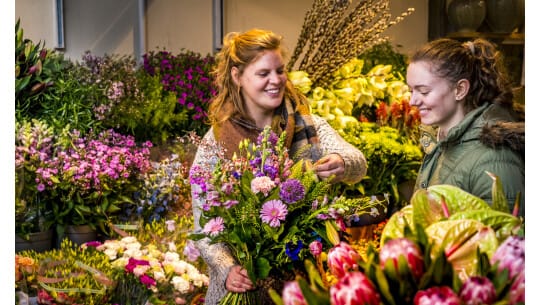 A fresh floral fantasy
Our florist Eric visits the flowermarket every morning. He handpicks the most beatiful, bold, high-quality stems and brings them back to our flowershop. All our bouquets are carefully arranged by Eric himself. Hence, we can guarantee at least 7 days of freshness. Shop now
Fast flower delivery in Amsterdam
Bloemen Bezorgen Amsterdam has its own delivery service available. It not only ensures a safe trip for your bouquet, it's also a fast, easy solution. If you order your flowers before 13:00 o'clock, we offer same-day delivery. No need to rush to the store, just pick your favorite bunch of flowers and enjoy our service. Shop now.
Want to know more? You can ask all your questions in person and smell our flowers at our flowershop Flowermoments by Angrek in Amsterdam Zuid, Parnassusweg 3. Mon – Sat