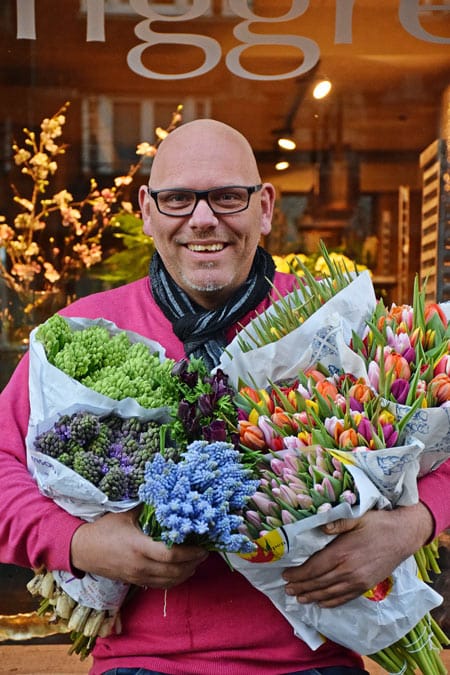 Begrafenis bloemen
Maak kennis met de mooiste begrafenis bloemen bij Bloemenboetiek Arjan, de bloemist achter Bloemen Bezorgen Amsterdam. Zowel in onze webshop als in onze bloemenwinkel vindt je klassiek en traditioneel rouwwerk, maar we maken ook graag iets op maat. Boeketten met precies de uitvaartbloemen die het karakter van de overledene mooi reflecteren. Laat je online inspireren door onze bloemstukken of neem contact met ons op voor een maatwerk rouwstuk.
Best verkochte rouwboeketten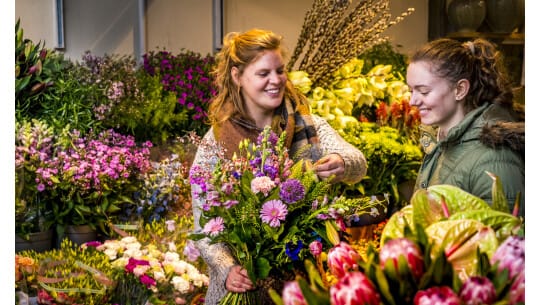 Eindeloze mogelijkheden
Er is haast eindeloos te variëren met begrafenis bloemen. Traditioneel kiezen mensen misschien al gauw voor witte lelies of rozen, maar ook bijvoorbeeld anjers, tulpen of zelfs zonnebloemen worden steeds vaker gebruikt. Het ligt er meestal maar net aan wat voor type persoon iemand is geweest, wat degene voor je heeft betekend of wat voor soort uitvaart het is. We helpen je graag de juiste rouwbloemen te vinden voor zowel rouwboeketten als een grafstuk of een rouwkrans.
Verse uitvaartbloemen
Met een overlijden breekt vaak een moeilijke tijd aan. Vooral voor de nabestaanden. Begrafenis bloemen vormen een lichtpunt in deze zware periode. Ze bieden een stukje troost tijdens het afscheid. Het is dus van belang dat de uitvaartbloemen vers zijn (en blijven), zodat ze in deze periode hoop kunnen blijven uitstralen. Daarom rijden we iedere ochtend naar de bloemenveiling om zelf de bloemen van de beste kwaliteit uit te kunnen zoeken. Zo kunnen we garanderen dat ze minimaal 7 dagen vers blijven.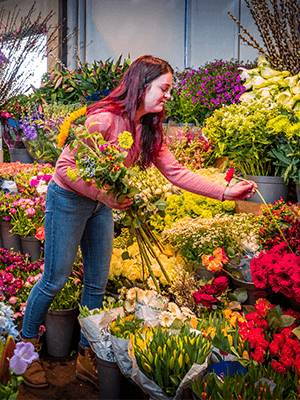 Begrafenis bloemen bestellen
In onze webshop kun je nu heel eenvoudig en snel begrafenis bloemen bestellen en laten bezorgen in en rond Amsterdam. Bij de nabestaanden thuis of op de plek waar de begrafenis of crematie plaatsvindt. Dat is handig wanneer je er onverhoopt zelf niet bij kunt zijn en toch je medeleven wil betuigen. Kies één van de standaard boeketten of neem even contact met ons op om een rouwstuk te laten maken.
Meer informatie?
Wil je meer weten over onze begrafenis bloemen of weet je niet zo goed welke bloemen voor de begrafenis of crematie geschikt zijn? We helpen je er graag bij. Kom langs bij Bloemenboetiek Arjan aan de Eerste Helmersstraat 84 in Amsterdam of geef ons gerust even een belletje.