Bloemen bezorgen in Haarlem
Bloemen bezorgen in Haarlem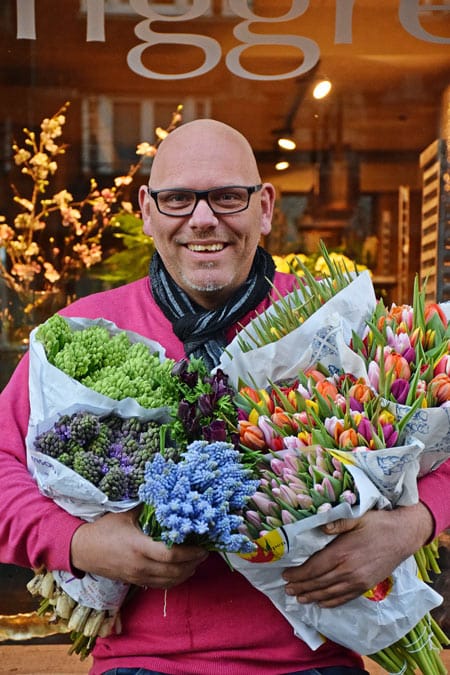 Bloemen bezorgen in Haarlem
Bloemen bezorgen in Haarlem Bloemen Bezorgen Amsterdam kan ook jouw bloemen bezorgen in Haarlem. Daar doen we niet moeilijk over, want mensen mensen blij maken met bloemen doen we graag! Je kunt in onze webshop gewoon je favoriete boeket bestellen en onze eigen bezorgdienst komt 'm snel en voordelig bij je thuis brengen. Of bij degene die je wil verrassen natuurlijk. Bestel je voor 13:00 uur? Dan kun je jouw bloemen vandaag nog in de vaas zetten. Ontdek al onze bossen in de webshop of bel gerust voor een unieke bos speciaal voor jou geschikt. Bekijk onze bossen.
Best verkochte boeketten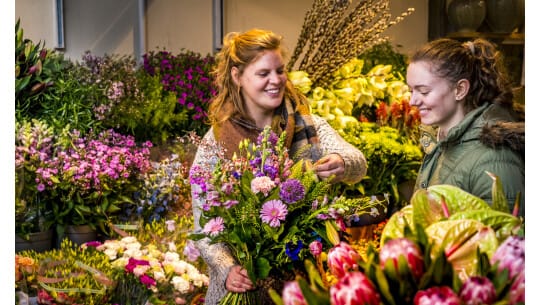 Altijd vers!
Al onze bloemen zijn knisperend vers. We hebben ze nog nét niet met de hand van 't veld geplukt, maar wel zorgvuldig geselecteerd op de veiling. Elke ochtend gaat onze bloemstylist Eric naar de veiling om daar de sterkste, mooiste en meest bijzondere exemplaren uit te kiezen. Daarom kunnen we je ook garanderen dat de bloemen van de beste kwaliteit zijn en minstens 7 dagen voor je blijven bloeien. Met de verzamelde bloemen gaan we vervolgens aan de slag. Eric schikt prachtige boeketten voor in onze webshop of speciaal voor jou op maat! Ontdek onze:
Online bestellen en bezorgen
Je bent natuurlijk altijd welkom in onze bloemenboetiek. Daar kan onze bloemstylist Eric je alles vertellen over je favoriete bloemen een unieke bos voor jou samenstellen. Maar je kunt ze natuurlijk ook gewoon online bestellen en je boeket laten bezorgen in Amsterdam. Onze eigen bezorgers leveren jouw bloemen met een glimlach aan de deur. Gewoon bij je thuis of bij degene die je wilt verrassen. Niet thuis? Geen zorgen, dan bellen we even bij de buren aan. Bestel je bloemen vandaag nog. Voor 13:00 uur = vandaag in je vaas.